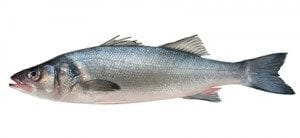 Our Chilean sea bass is a beautiful blend of rich flavor, excellent quality and well-managed sustainability. With higher oil content than most other white fish, the Chilean sea bass has a buttery texture that provides a healthy dose of omega-3 fatty acids with every melt-in-your-mouth bite. Interestingly, the Chilean sea bass is not actually a bass. The true name is the toothfish and it is found the cold waters of the southern Atlantic, Pacific and Indian oceans.
The perfect fillet
The buttery quality of the Chilean sea bass lends to large, moist flakes that adapt very well to most cooking methods, so you can easily add more than one exciting dish to your menu. The oily fillets are perfect for grilling and broiling and offer a special delicacy when smoked. Poaching and sautéing are popular options for chefs, but there is no need for flamboyant sauces or heavy marinades. Light seasonings accompanied with butter will bring out the naturally rich, full flavor that your diners will love.
A success story in sustainability
The Chilean sea bass has a history of overfishing and illegal fishing. However, in recent years these harmful activities have dramatically decreased due to a watchful eye kept on fishing activities and vigorous enforcement measures. Methods such as seabird avoidance gear and limits on bycatch have steadily decreased accidental catch. Pucci Foods offers both Antarctic and Patagonian toothfish varieties that are certified sustainable by the Marine Stewardship Council.
When you buy your wholesale Chilean sea bass from Pucci Foods, you can trust that your fillets come from healthy fisheries that work to protect our oceans. By respecting our oceans, we protect the abundant natural resources that allow us to enjoy bountiful and delicious seafood. Help protect the marine environment by buying your seafood from businesses with the blue ecolabel of the Marine Stewardship Council, such as Pucci Foods. Plus, your clients will appreciate that their seafood is MSC certified!
Select your sustainable Chilean sea bass by completing the form on this page and a member of our team will be in touch soon.