Providing the Highest Quality Seafood to Food Service Clients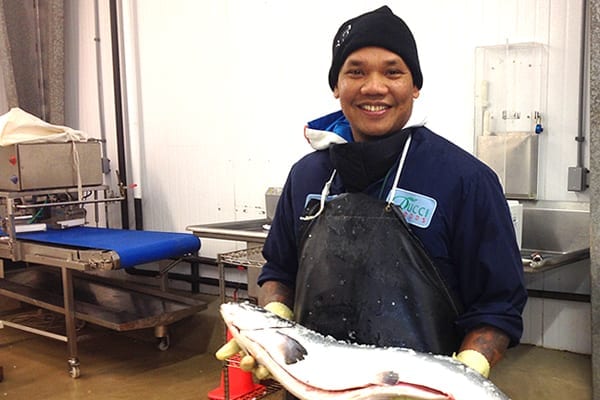 The true test of a seafood supplier is whether the product maintains its vibrant color, texture, and appealing but subtle scent when it reaches the end of the supply chain. Innovative processes that limit manual handling and expedite delivery ensure quality. Pucci Foods stands behind our product, and our customers in the food service industry are proud to represent our brand.
Service
One of the biggest complaints in the food service industry is that deliveries don't arrive on time and that often you don't receive the exact order that you placed. Our proprietary technology allows us to track the product through the entire chain of custody to ensure sustainability. We believe in being honest with our customers. If a product is out of season or unavailable, we'll let you know and we won't surprise you with substitutions. We'll work with you to come up with a solution.
Pricing
Pucci Foods understands the low profit margins in the food service and restaurant industry. We also know that in order to be successful, you have to offer on-trend and exciting gourmet dishes to your customers. We search the world for interesting, sustainable and high-quality product and we sell it to you at a price point that allows you to make a profit.
Knowledge
We truly value our relationships with the experts who take our product and create dishes that are works of culinary art. Come visit our centrally located state-of-the-art facility, where we do extensive training. Take advantage of our test kitchen and meeting room. We welcome you to come and tour our facilities so you can see how the product you are purchasing is being handled with care.
Pucci Foods has built their reputation by supplying the food service industry with superior product and sharing our product knowledge.
Passion
We work with food services across America and will be expanding our service area. We are passionate about our premium product and appreciate your endorsement. A restaurant can't survive without the line cooks and sous-chefs who support the chef. We feel the same way. We only hire people who have the same drive and commitment to excellence that is the hallmark of our company.
Take a look at our Pucci Foods catalog. Join us in creating a food culture based on sustainability, taste and variety.