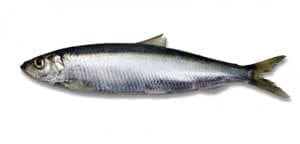 Each and every little herring is a powerhouse of flavor and nutrition. For such a small fish, they are packed with vitamins, nutrients and omega-3 fatty acids. They are low on the food chain, making them a fish of least concern in regards to mercury content. Boasting a distinctive taste, herring are extremely versatile in recipes and provide your chef with an exciting and interesting main menu feature.
A little bundle of flavor
Herring have a unique flavor that has created a following in the world of seafood connoisseurs. We are familiar with the pickled, canned, and smoked versions that offer their own intense savory experience. Fresh herring are a rare treat that are amazing whether they are fried or baked, served with mild butter or lemon juice or boldly flavored with zesty sauces. We invite your business to add herring to your menu for a delicious and healthy protein option that your diners will appreciate.
Better than fishmeal
Herring fall under a group of fish known as forage fish along with anchovies and sardines. There is heavy fishing pressure on these forage fish, much of it to produce fishmeal and fish oil for the aquaculture industry. Fortunately they reproduce quickly, making them resilient to fishing pressure. When we choose to buy these fish for consumption, it takes some of the pressure off of the fishmeal industry.
Pucci Foods works to provide bay area businesses and residents with an array of sustainable seafood options. We believe that our customers should not have to choose between health and sustainability – our products offer the benefits of both. A certified sustainable seafood, herring are the perfect choice for both our bodies and our oceans.
Choose your wholesale herring from Pucci Foods today by filling out the form on this page. A member of our team will be in touch soon.