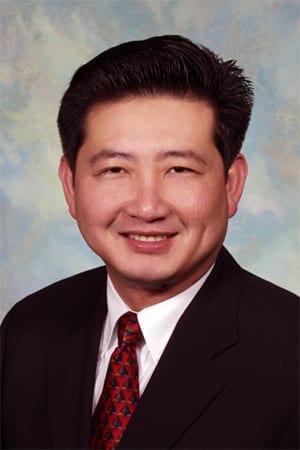 Chris hasn't forgotten his journey, and now he honors the sea by making it his life's work. His goal is to ensure that the gifts the oceans, lakes, and rivers provide are treated with care and respect. Chris and the Pucci Foods' team strongly believe in servicing our customers without depleting nature's resources.
The CEO sets the tone for a business. Chris is the compass of Pucci Foods and he guides the company in the right direction. The challenges that Chris faced as a boy have made him thankful for the opportunity he has found in America and he doesn't take it for granted. He has realized his vision to create a company where he can help his employees, partners and customers reach their full potential.
Chris attended University of California-Riverside where he obtained a Bachelor of Science in Business Administration (BSBA) and a Bachelor of Art in Economics (BA). He went on to receive his Master of Business Administration (MBA) from California State University, San Bernardino.
Chris was recognized by the Business Times as one of the "40 under 40" for his success at Pucci Foods. In 2001, he was one of 50 awardees for Outstanding Asian in Business by the Asian American Business Development Center.
The Hayward business leader is actively involved in his community. He supports many philanthropic causes including establishing a scholarship endowment program.
Chris is a member of the Hayward Chamber of Commerce Board of Directors, the City of Hayward's Economic Development Committee and the Food Manufacturing Council.
He is also on the advisory board of California State University-East Bay. In addition, Chris was previously on the board of directors of the California Fisheries and Seafood Institute and the Eden Medical Center Foundation.