Pucci Foods Proudly Serves the Retail Industry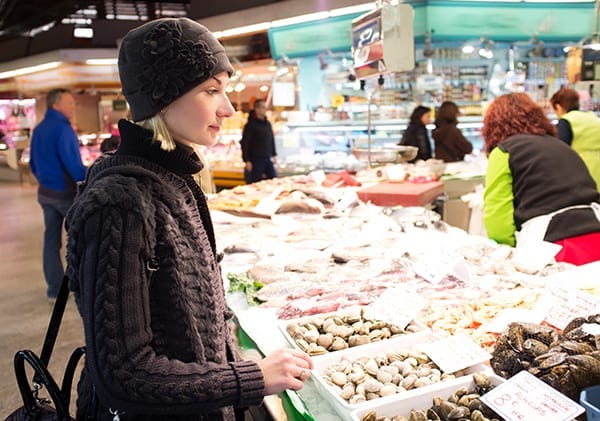 Your seafood counter is the crown jewel in your grocery operation. Pucci Foods' unwavering commitment to quality and service allows you to showcase fish and seafood you can be proud to serve your customers.
Service
You only stock your counter with the freshest and purest product. If fish doesn't look appealing and smell fresh, you won't sell it. We pride ourselves on great service, traceability and sustainability of our product and safe processing methods, enabling us to deliver you the freshest possible seafood. We've also implemented practices such as ozone processing to ensure a viable shelf life.
Pricing
Pucci Foods searches the world to bring you the most variety and freshest offerings and we sell it to you at a competitive price point, allowing you to make a profit. We consider seafood to be an affordable luxury. Everyone can afford to treat themselves on special occasions, or eat more fresh fish as part of a healthier diet.
Knowledge
We know that the people who work at your seafood counter are passionate about the product, but sometimes they need advice or assistance when it comes to learning about new products, sustainability, or tips on storing and serving our product. Pucci Foods believes that everyone who is selling our product should be educated and given all the resources that they need to pass on to the retail customer.
How many of your customers ask about sustainability? We can help you answer their questions. Our core values are collaboration and innovation. We look forward to building partnerships that encompass a collaborative effort to ensure that the food we feed the end customer looks vibrant, tastes delicious, and is safe to eat.
Passion
We work with independent and regional and national chain grocery stores, fish markets and other retailers. Our enthusiasm for seafood is contagious. We have high expectations for our suppliers and customers. We strive to be a beacon or a lighthouse in the world of seafood processing and distribution. If you have the same spirit and dedication, join us at Pucci Foods. Check out our catalog to see our wide variety of extraordinary products.