Our Mission
At Pucci Foods, our goal is to inspire people to make better food choices. We provide the freshest, safest products that nature has to offer. Our team is passionate about fine food, and we are pleased to share our insight and knowledge with you.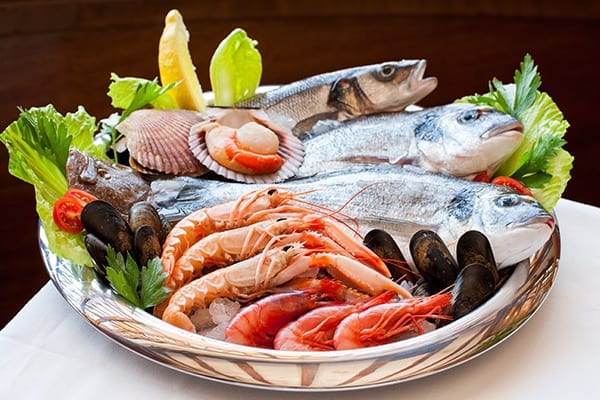 Our Philosophy
Pucci Foods takes a wholistic approach to business. We operate within a culture of integrity and ethical practices and we work with partners who have the same ideology. Pucci Foods' goal is to grow organically by building relationships with those who share our values. By supporting our vendors and customers, we not only grow our organization but we enhance the success of our business network. Your success is our reward.
Read More
Pucci Foods' employees are our family. We hire highly motivated and innovative thinkers. We support and motivate our team through continuing education and fair employment practices. We also work with Non-governmental Organizations (NGOs) to assist them with sustainability and conservation methods.We have the same expectations for best practices for our supply chain partners and customers in the way that seafood and fish are caught, handled and sold. Our belief is that the bottom line is important, but the only way to achieve success is by working together to sharpen our skills, continue to develop innovations, and to be accountable.Pucci Foods are innovators in safe handling and advanced product tracking methods.
USDA inspected
FDA approved manufacturing facility
Hazard Analysis & Critical Control Points (HACCP) Certified
Cook & Thurber Third Party Sanitation Audit
Pucci Foods is committed to working with partners who practice sustainable seafood farming and fishing. Like you, we are passionate about seafood and we will work hard to ensure that the sea will share its bounty with future generations.
Pucci Foods wants to earn your trust. We will continue to advocate clean and sustainable practices in our industry's global community.
Our Vision for the Future
Pucci Foods will continue to streamline and improve processes to ensure minimum handling and provide the safest product. We have structured the company in a way that allows for continued growth and innovation.
Read More
We are committed to green practices, traceability of our product and sustainability. Pucci Foods is a leader in adapting and utilizing technology to reduce our carbon footprint. We used energy-saving materials in the construction of our facility and we partner with composting and recycling companies.
We are implementing one of the largest solar panels in our city.
Pucci Foods utilizes an ozone processing methodology. This process allows us to use less chemicals in our plant and reduce the amount of toxins entering the waste stream. Ozone enhances the shelf life of the product by killing bacteria on contact. It leaves no residue and keeps the flavor and color of the product intact.
We have already made the move to a paperless environment. We employ leading B2B proprietary technology to track product through the system, from source to mouth. This means that every step is accounted for, keeping both our product and the environment safe.
Click here to read about our Corporate Culture.
Click here to meet our president.