With 100 Years Behind Us, We are 100% Behind You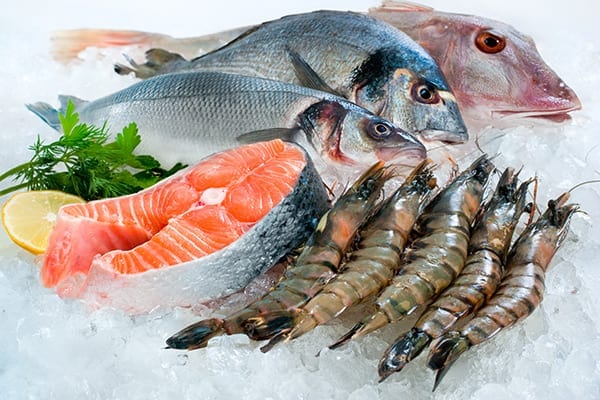 You deserve the best. In our 100 years of serving the San Francisco Bay Area, we have championed quality, sustainability, and service in the wholesale seafood industry.
We set the benchmark for quality by following strict guidelines in our handling practices to ensure food safety and sustainability. Our location in the heart of the bay allows us to serve you the world's finest quality of fresh and frozen seafood, as well as specialty meat products.
We embody sustainability by being HACCP compliant and heeding the Monterey Bay Seafood Watch program and NOAA Fish Watch guidelines. We invest in innovative software to ensure the traceability of our supply chain. We are housed by the Bay Area's biggest solar panel.
We deliver unrivaled service by putting you first. Our central location in the San Francisco Bay Area allows us to offer our you a wide range of transportation options to minimize your freight costs and maximize your earnings.
We are the premier wholesale seafood distributor in the Bay Area. With top-notch quality, significant strides in sustainability, and service that goes unparalleled, Pucci Foods is the top domestic wholesale seafood distributor for the San Francisco Bay Area. Let us serve you and your customers.
Whom We Serve
Alameda County

Marin County

Napa County

San Francisco County

San Joaquin County

San Mateo County

Santa Clara County

Santa Cruz County

Solano County

Sonoma County

Stanislaus County
What We Supply
Browse our catalog here.
How to Order
Open an account with us by calling in today.
(510) 300-6800