Nothing tastes as divine and fulfilling as a seafood meal. It is filled with nutrition, has an amazing fragrance, and is fairly straightforward to cook. Today, we are going to discuss a recipe for one of the most popular seafood items: shrimp. Among the many ways to prepare shrimp, we are bringing you the two most popular and easy recipes. These recipes are very easy to prepare in a small time frame.
So, order some shrimp from your wholesale seafood supplier and get cooking:
Garlic Butter Shrimp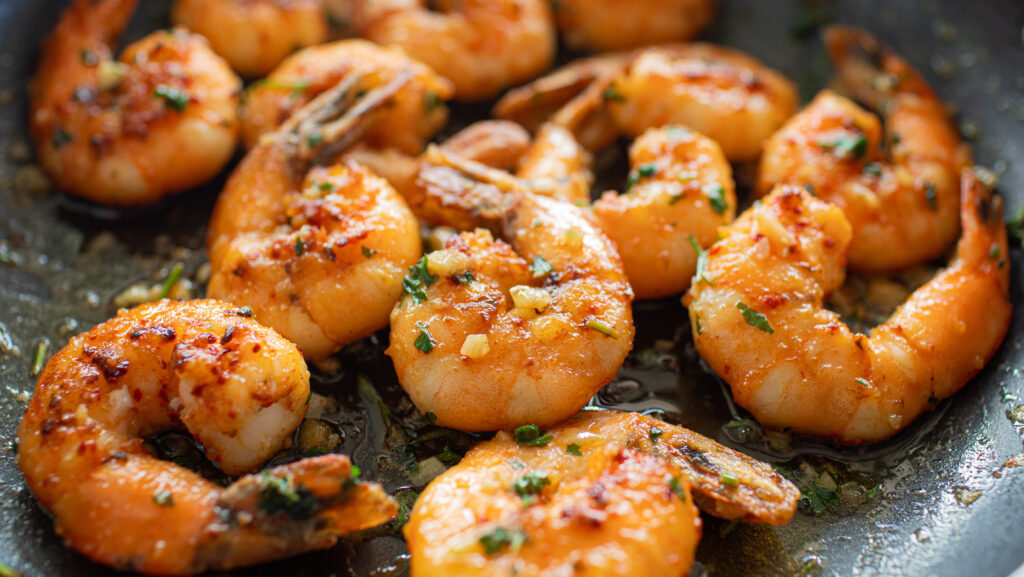 The wonderful combination of garlic and butter when paired with shrimp makes for a mouth-watering treat. This is one of the most popular dishes in restaurants supplied by seafood distributors in California. The recipe can be prepared in 20 mins or less.
Ingredients:
1-2 pounds Shrimp, peeled and deveined
1 stick unsalted Butter
5 minced Garlic cloves
Chicken Stock
Chopped Parsley leaves
Freshly ground black pepper
Preparations:
Heat a skillet to medium-high and add 2 tablespoons of butter. Then drop the shrimp into the melting butter. Season it with black pepper and salt to taste.
Stir slowly until the shrimp turns pink (2-3 minutes). Remove shrimp from the skillet.
Add garlic to the skillet with 2-3 tablespoons of butter and stir continuously for 1 minute. Add the chicken stock and lemon juice and bring the mixture to a boil. Lower the heat and let it simmer for a few minutes. Add the leftover butter, 1 tablespoon at a time, and until all the butter is melted.
Toss in the shrimp. Top with Parsley and serve.
Shrimp Pasta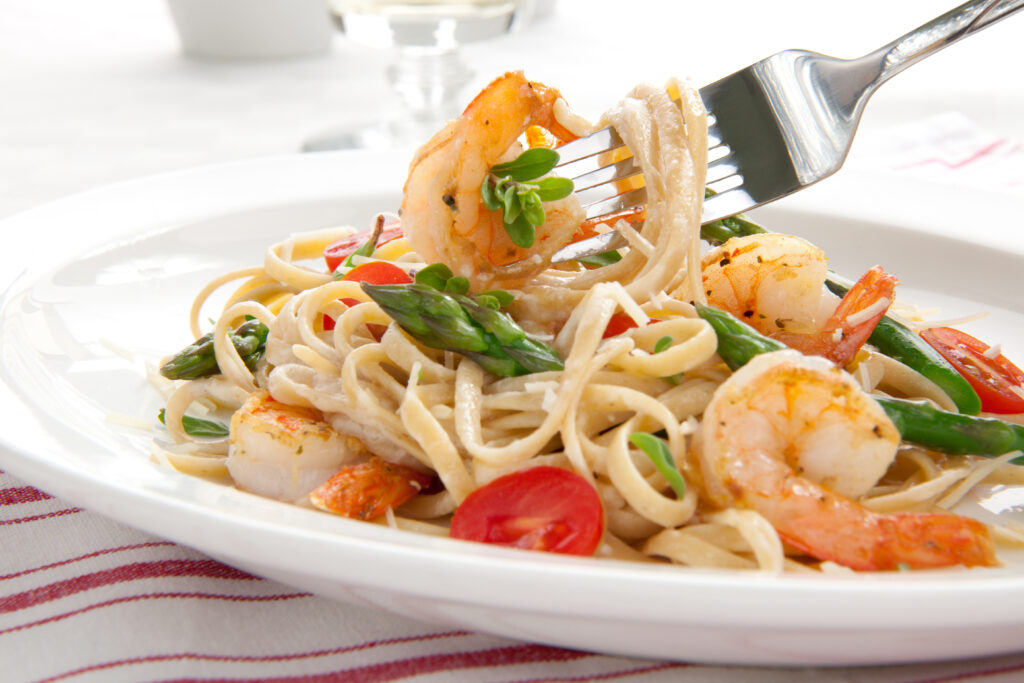 We all enjoy a warm plate of pasta. When the delicious shrimp directly from your wholesale seafood suppliers are added to the mix, your pasta dish reaches new heights.
Ingredients:
Pasta, either Spaghetti or Fettuccine
A stick of Butter or Coconut Oil
1 pound of Shrimp from your wholesale seafood suppliers
Sweet Chilli Sauce ( Thai Mix is Best)
Heavy Cream
Garlic & Ginger
Sriracha
Preparations:
Sauté the shrimp in a skillet using Coconut oil or butter. Put it aside after the color turns pink.
Boil the pasta to al dente and drain.
In the same skillet add heavy cream, sweet chili sauce, minced garlic & ginger along with sriracha. Season with salt.
Stir the sauce at regular intervals till it reaches a light orange.
Bring the sauce to a boil and then lower the heat to a simmer. Let it simmer for 5 minutes, then stir in the shrimp & pasta. Serve immediately.
The best part about cooking Shrimp from your seafood distributor in California is that it is very nutritious and delicious. You can prepare a quick bite like the pasta recipe we shared or you can prepare a proper meal of Garlic Shrimp Skewers. Try out these recipes right now by ordering your stock of shrimp from your local seafood distributors.