Fresh seafood will always be a popular menu item in your restaurant. When working with fish, however, proper handling and storage are essential for reducing the risk of food-borne illness and ensuring a high-quality product. Bacteria such as Salmonella and E. coli can be found in fish, which can cause food poisoning. It takes some careful maintenance and preparation to ensure that the seafood you serve is safe, so it is imperative that you take special care. To avoid food-borne illnesses, follow the guidelines below when handling fish.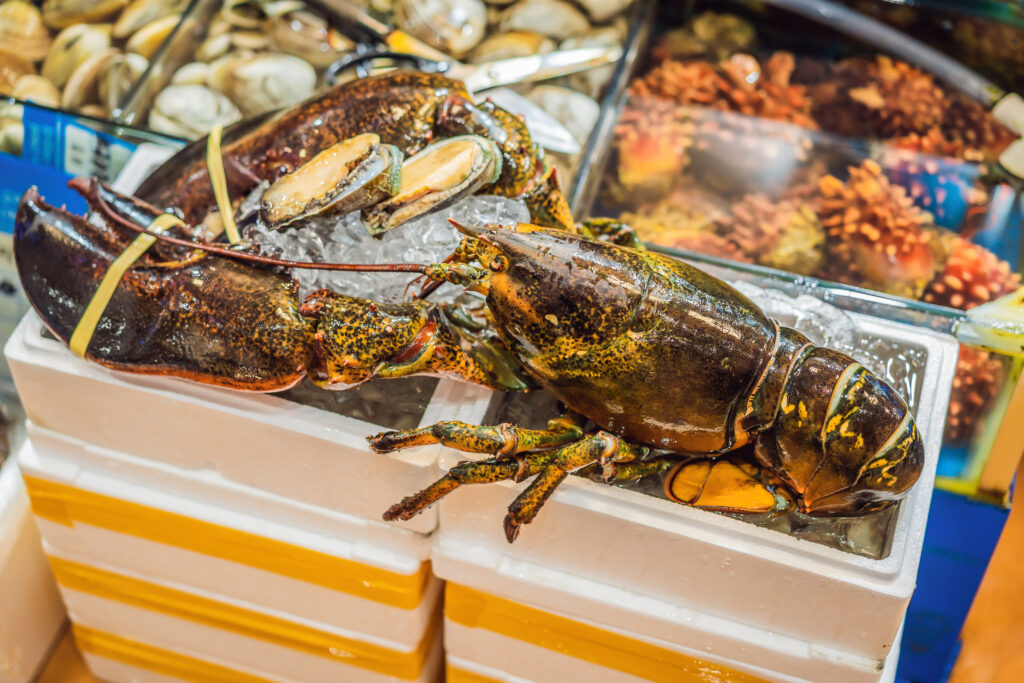 Handle And Package Seafood With Care
You should handle seafood in a separate, spotless area of your kitchen. Before and after handling seafood, always wash your hands with warm water and soap for 20 to 30 seconds, and wear food preparation gloves. Similarly, use only freshly cleaned cutting boards and utensils that have been washed thoroughly.
Serving ware is subject to the same guidelines. Raw seafood dishes should never be followed by cooked seafood. Handling, cutting, wrapping, and/or prepping seafood should take as little time as possible because it must be kept as cold as possible at all times. At higher temperatures, fish quickly loses quality and deteriorates.
Prevent Cross-Contamination
Cross-contamination is possible when seafood products are left out in the open. Not only can seafood be tainted, but its juices can contaminate other foods as well. When wrapping seafood, use the proper materials and tools to ensure proper storage.
Check that all foods are appropriately labeled with the name, date it was made, and use-by date to ensure the safety of your customers and to keep your cooler organized and efficient.
A Trustworthy Distributor
Always buy seafood from a reputable distributor who will deliver a well-maintained product. This means that throughout the food distribution process, fresh seafood and shellfish are kept at 41°F or lower. Before the product arrives at your door, you must have faith that the distributor is on top of things.
You can count on us for properly stored and transported seafood. As a seafood wholesaler, Pucci Foods aims to give our suppliers, associates, and customers peace of mind by providing transparent information, prompt follow-up, and sustainable seafood solutions.
Check For Odors
One of the most repulsive foods to serve to customers is seafood that smells rancid. Garlic will not mask the odor of spoiled fish. When shopping for fish at the market, a faint sea odor smell is normal but should not smell unpleasantly "fishy". Even if fresh fish labeled "previously frozen" has softer flesh and dull eyes, it should still smell good. Peeled crustaceans, such as lobster and shrimp, should be moist but not slimy or dry around the edges. Mollusks such as oysters and clams are similarly affected.
In the Cooking Area
Remove seafood from the refrigerator no more than an hour before serving, especially in busy commercial kitchens that are frequently hotter than the rest of the restaurant. Bacteria that cause illness multiply quickly in warm environments. Clean countertops, bowls, and utensils frequently with soap and hot water.
Contact us at Pucci Foods if you are in need of a reliable wholesale seafood supplier.