The seafood industry is vast, and there's a growing demand for high-quality products. Crab, in particular, is a favorite for many. But where do you go for the best crab? The answer is simple – Pucci Foods. Let's dive deep into the reasons that make Pucci Foods your best choice for crab wholesale.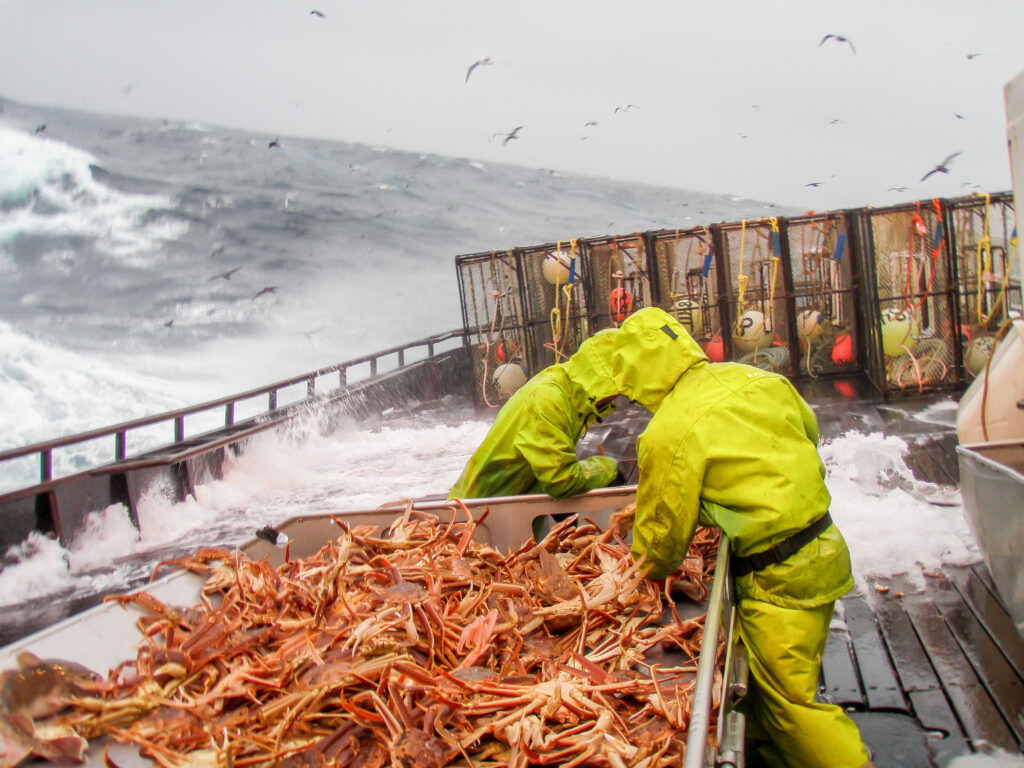 A Century of Trust
Established in 1918, Pucci Foods boasts a rich history spanning over a hundred years. It's not just about selling seafood; it's about a continuous journey of refining our methods, honing our craft, and deepening our understanding of the market. We have remained resilient and relevant by adapting to economic changes, technological advancements, and shifts in consumer preferences. And this century-long journey has instilled in us a unique wisdom and an unparalleled reputation.
Top-Notch Quality
The seafood market is vast, but what differentiates us is our unwavering commitment to quality. With the Pucci Promise, we commit ourselves to an uncompromising standard of excellence. From the moment a crab is caught to when it reaches your establishment, it undergoes a series of meticulous checks to ensure it retains its natural flavor, freshness, and texture. We understand that good seafood's essence is its authenticity and freshness.
Commitment to Sustainability
The ocean's beauty and bounty inspire us daily. We don't just view it as a business resource; we respect it as the heart of our planet. Understanding the delicate balance of marine ecosystems and the need to protect them, we pioneered by relocating to Hayward's largest solar panel facility. This move wasn't just about using renewable energy; it symbolized our commitment to environmental responsibility. For us, sustainability isn't a buzzword—it's a pledge. It means ensuring that our love for crabs doesn't come at the cost of their natural habitat. It means taking action today to ensure future generations can savor the same seafood quality.
Ready-to-Use Products
In today's fast-paced environment, time is a luxury few can afford. Restaurants and retailers that are able to operate quickly and efficiently will have a competitive advantage over their rivals. Recognizing this challenge, Pucci Foods has revolutionized its offerings with the tray pack and processing program. What does this mean for you? It means that the crabs you receive aren't just fresh but also prepped and ready. We've eliminated the preparatory hassle, whether you want to display them for sale or cook them up for a special dish immediately.
Direct Ties with Fishermen
The seafood supply chain can often be complex, with several intermediaries that can potentially delay and reduce the quality of the final product. We at Pucci Foods believe that to guarantee freshness, you need to shorten the distance between the ocean and the plate. This philosophy has driven us to establish direct relationships with local fishermen. These strong connections allow us to source crabs almost as soon as they are out of the water. For you, this means a product that boasts unparalleled freshness and carries the ocean's authentic flavors.
Certified Excellence
In the world of seafood, words can only go so far. That's where certifications step in. While our promises chart our course, our certifications like HAACP and SQF cement our commitment. These aren't just acronyms but internationally recognized marks of quality and safety. Each certificate we hold is a rigorous process, ensuring we maintain the highest standards in sourcing, processing, and delivering. Every crab that comes through our doors and reaches you has met these stringent standards.
Global Reach
While our roots might be in the Bay Area, our reputation knows no borders. Trusted both locally and internationally, Pucci Foods has become synonymous with quality seafood. This global trust hasn't been built overnight but is a result of years of consistent quality and unmatched service. From local diners in San Francisco savoring our crab delights to gourmet restaurants in Europe relishing our seafood specialties, we have catered to diverse palettes and needs. Our wide-reaching network ensures that Pucci Foods stands out as the preferred choice no matter where you are when you think of premium seafood.
Finding a reliable crab wholesale distributor in the bustling world of seafood can be challenging. But with Pucci Foods, you've got a partner with a century of trust and a commitment to quality, sustainability, and service. From the fresh catch to your table, we ensure excellence every step of the way.