Soles are a delicious, sustainable flatfish available all year round. Learn about the different types below!
Soles are a family of flatfishes that live on the Pacific Ocean floor. The name, Sole, comes from the latin word, solea, meaning sandal. Their flaky meat has a mildly sweet taste and varies in firmness across species. Soles are available year round due to a strong ocean stock.
Pucci Foods sources Soles from along the west coast, where the population is above target levels. This makes for a very sustainable catch. Additionally, these west coast fisheries follow strict sustainability practices as they are under the jurisdiction of the United States, the world leader in seafood sustainability. The Seafood Watch sustainability rating for Soles ranges from "Good Alternative" to "Best Choice" depending on the species. Below, we list the species of Soles we offer, along with their sustainability rating.
The Many "Soles" in the Sea
Dover
A.k.a the "common sole": firm in texture and firm in its place in continental cuisine.
Sustainability Rating: 🟩 Best Choice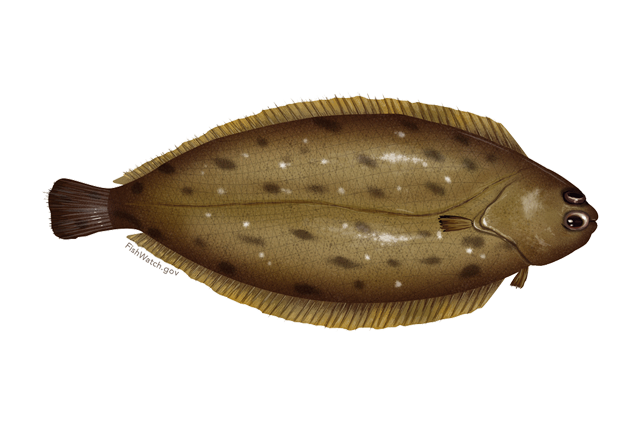 English
The snout is for sniffing out tea and crumpets.
Sustainability Rating: 🟦 Certified
Petrale
Delicately nutty
Sustainability Rating: 🟩 Best Choice
Rex
Hi class, I'm Rex, and I'll be subbing for Ms. Sanddab today
Sustainability Rating: 🟩 Best Choice
Rock
The only one with tender meat–ironic, isn't it?
Sustainability Rating: 🟦 Certified
Top Sole Recipes on the Web
Sole Meunière – NYT Cooking – 5 stars, 983 reviews
Sole in Herbed Butter – Taste of Home – 4.5 stars, 11 reviews
Sole with Lemon Cream – Food&Wine – 5 stars. 4443 reviews
---
All photos courtesy of FishWatch.gov
Pucci Foods is a 100 year old seafood distributor based in Hayward, California. We are known for going above and beyond for our customers in supplying quality seafood in a sustainable way. From fresh wild catch to affordable, sustainably farmed species, we are the seafood solution for restaurants, retailers, institutions, and wholesalers who are looking for fresh quality, committed care, and sustainable satisfaction.