Healthy New Year's resolutions? These fish recipes will make you want to stick to your goals.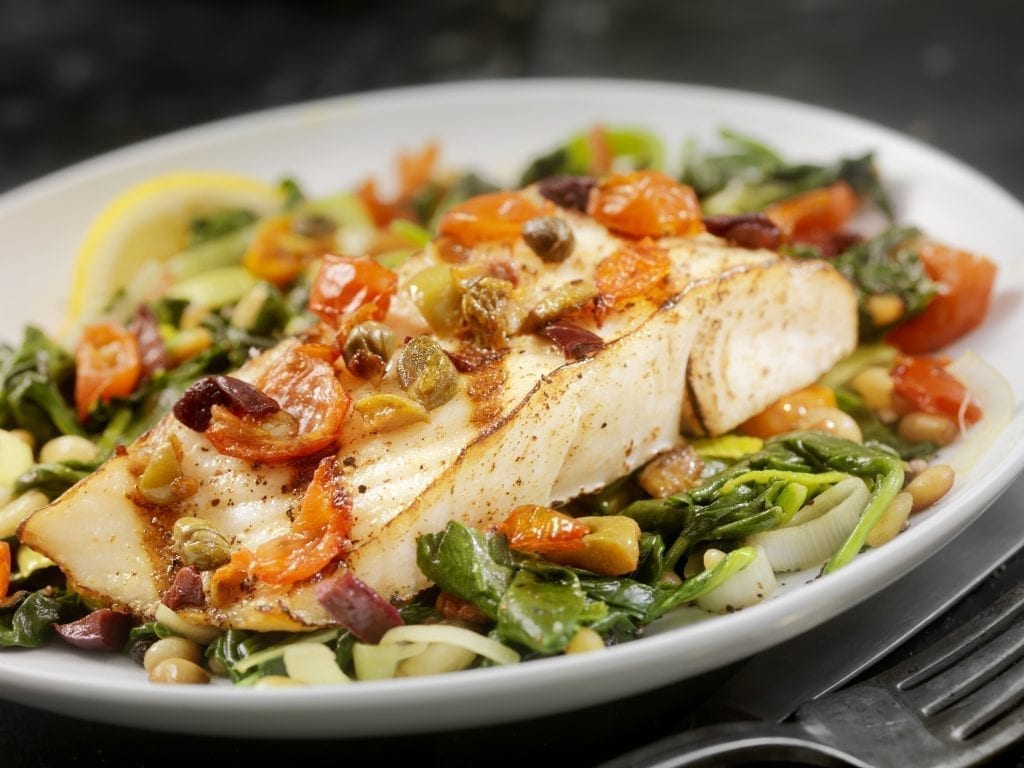 If your New Year's resolutions include working out more and eating healthier, you're certainly not alone. We all tend to overindulge during the holidays, so giving fish a place on your menu this year will put health in the spotlight. Here are the benefits of having seafood in your diet, along with some of our favorite fish recipes.
Seafood comes with some serious health benefits: it's high in protein, amino acids, vitamins and heart-healthy omega-3 fatty acids. Omega-3 fish oil has been linked to a variety of benefits, including better brain function, inflammation prevention and lower blood pressure. If you need some inspiration, here are some delicious recipes that'll make your food work for you.
Tangy Tuna Lettuce Wraps
Ingredients:
10-12 ounces cooked tuna, cut into thin slices or diced (for extra flavor season the tuna with cayenne pepper or another spice while searing.)
½ cup grated carrots
¼ cup quartered, sliced radishes or water chestnuts
¼ cup sliced green onions
¼ cup sweet and sour sauce
2 teaspoons soy sauce
8 leaves lettuce
Directions:
Mix the tuna with the vegies and sauces in a bowl. Spoon about ¼ cup mixture onto each lettuce leaf. For some crunch, garnish with chopped peanuts.
Fish recipes adapted from Ready Set Seat Recipes
Sautéed Halibut with Balsamic Tomatoes
It's hard to eat healthy every night when you're on a whirlwind schedule. But this next recipe takes just 15 minutes to make, and it's got a serving of veggies built in.
Ingredients:
About 1 1/2 tablespoons olive oil, divided
4 boneless, skinless halibut fillets
1/2 teaspoon salt, divided
1/4 teaspoon black pepper
2 cups grape or cherry tomatoes
3 cloves minced garlic
2 tablespoons balsamic vinegar
2 tablespoons fresh basil, chopped
2 tablespoons feta cheese
Directions:
Sauté the fish in olive oil in a large, nonstick pan. Sprinkle salt and pepper on top. On medium to high heat you should only need five minutes per side. You'll know it's done when the meat flakes easily with a fork.
Put the fillets on plates. Add a teaspoon or two of olive oil, the tomatoes and garlic. Sauté for three minutes. Add the vinegar and cook a minute or two longer, until the tomatoes start to burst. Toss in the fresh basil and a dash of salt. Stir. Dish the balsamic tomato sauce onto your fillets, garnish with feta, and serve.
Fish recipes adapted from MyRecipes
Holiday Cioppino
This is a simplified version of the classic Italian seafood stew. The vegetable base can be made ahead of time and frozen. When ready to serve, simply thaw and stir in the fish, crab, shrimp, and clams to finish cooking.
Ingredients:
2 tablespoons olive oil
4 cloves garlic, finely chopped
1/2 teaspoon red pepper flakes
1 large yellow onion, finely chopped
1 bulb fennel, thinly sliced
1 green bell pepper, chopped
One 28-ounce can diced tomatoes, with their liquid
2 cups low-sodium stock
1 1/2 cup white wine
2 tablespoons tomato paste
1 tablespoon chopped fresh oregano or 1 teaspoon dried oregano
1 tablespoon chopped fresh thyme or 1 teaspoon dried thyme
1 pound thick skinless white fish fillets, cut into (1-inch) pieces
8-ounces lump crabmeat
1 pound medium shrimp, peeled and deveined
1 pound mussels or clams, cleaned
2 tablespoons chopped basil
Salt and pepper, to taste
Directions:
Heat oil in a large pot over medium heat. Add garlic, red pepper flakes, onions, fennel, and bell peppers and cook until softened. Stir in tomatoes, broth, wine, tomato paste, oregano, and thyme and bring soup to a boil. Reduce heat to medium-low, cover, and simmer for 25 minutes.
Stir fish and crab into pot and simmer for 5 minutes. Add shrimp and mussels, cover, and simmer until shrimp are just cooked and mussels have opened, about 5 minutes more. (Discard any unopened mussels.) Stir in basil, salt, and pepper and serve.
Fish recipes adapted from The Daily Meal.
Pucci Foods is a premier seafood and specialty meat distributor in the San Francisco Bay Area. We have been supplying wholesalers, institutions, restaurants, and exporters the best seafood for the last 100 years.