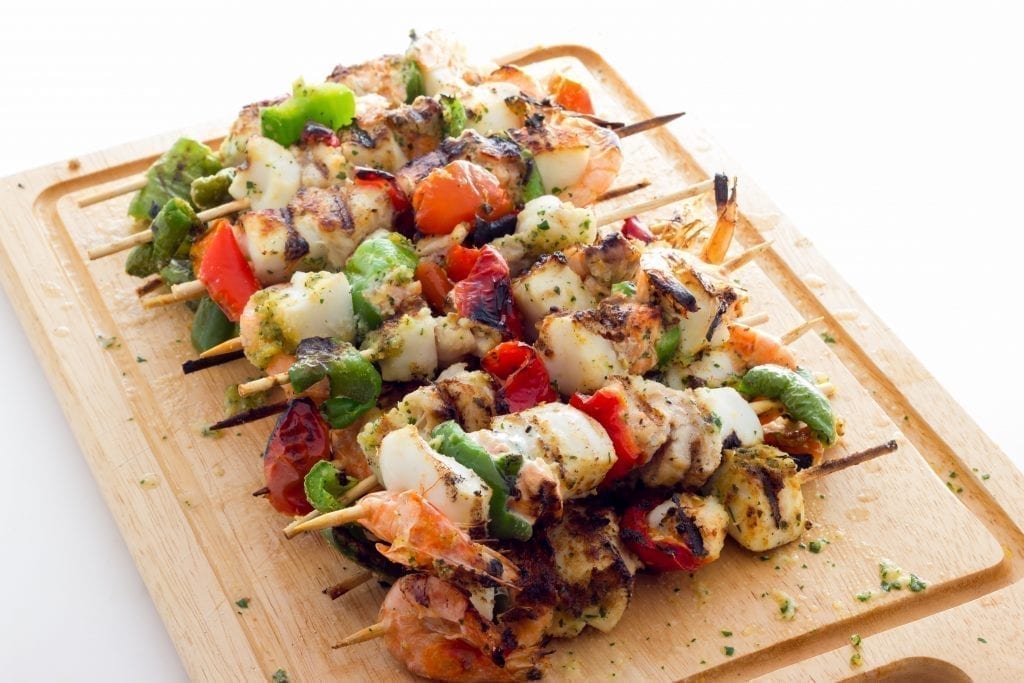 The Super Bowl comes at the height of guilt about all that indulging over the holidays. Help your Bay Area seafood market score during playoffs and the big game by capitalizing on ambitions to make 2019 a year of good health. You already have the upper hand. Fresh fish is lean protein packed with vitamins, essential amino acids, and those coveted omega-3 fatty acids.
Fish oil has been linked to so many health benefits, (including better brain function, reduced inflammation and lower blood pressure) that some people take it daily, as a supplement. We suggest a much more tasty way to get that daily omega-3. Fresh fish from Pucci Foods.
There is a lot in season this time of year, from Cod, Rockfish, and Clams to Mahi-Mahi, Salmon, Sardines, Oysters and Shrimp. And don't forget about King Crab and Dungeness Crab. Rough seas led to a dismal supply of Dungeness at Bay Area fish markets in December. Some people who were counting on their tradition of enjoying crab on Christmas were out of luck.
This wasn't just excruciating for buyers. It was painful for every market forced to tell customers the fresh crab they craved simply wasn't coming. The good news is that conditions have calmed enough for crabbers to bring in new hauls. Encourage customers to ring in the New Year with crab to make up for 2018 disappointment!
Now back to football. Anyone who has ever hosted a Super Bowl party will tell you the food is just as important as the game. Let your Bay Area customers know that you have them covered when it comes to seafood party platters, appetizers, and even entrees that will blow typical Super Bowl eats out of the water. Who in their right mind would miss greasy wings or potato chips when offered crab cakes or grilled Mahi-Mahi skewers? No one will miss pigs in a blanket when presented with a bowl of succulent shrimp with a few dipping sauces.
Not only does fresh seafood score a touchdown when it comes to taste, but it wins big points with those trying to curb calories in the New Year. Offer specials on prepared platters, as well as large orders. Football is a sport seldom enjoyed alone.
And from our Pucci family to yours: happy new year!