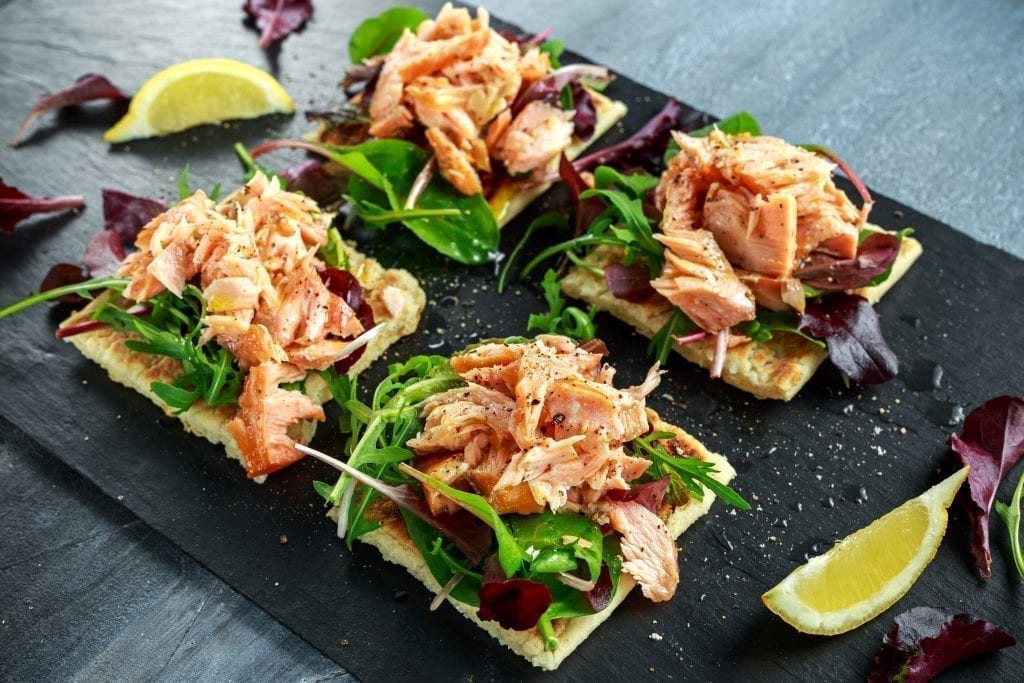 Smoking fish is an ancient practice in many cultures. Originally, the system was devised as a way to preserve the meat, so it could be stored for long periods of time. But now there's just one reason for your Bay Area seafood market to smoke fish. To create a unique, rich, smoky flavor for your customers to enjoy. While any fish can be thrown in the smoker, the rule of thumb is to stick to fattier fish, because they will absorb more of that distinctive flavor.
Salmon is perhaps king when it comes to smoked fish, but there are several other fish that are just as delicious for customers looking for a little variety, including Tuna and Herring.
Salmon
Salmon is particularly delicious smoked. Many smoked fish lovers are already fans of lox, which is made with the traditional salt water brine. But salmon is also a big hit if you lean on the sweet side. Throw some brown sugar into your brine and let it soak overnight. The sweet, smoky flavor is sure to please customers looking for something a little different. While you're at it, remind interested customers that while salmon fillets can make for a tasty main dish, smoked salmon can also be the star ingredient in appetizers, salads, soups, and dips.
Tuna
Tuna means business. The cuts are thicker, and more dense, making them perfect for smoked steaks. Yellowfin and other varieties are built to withstand higher temperatures, so an hour of smoking is enough to give the fish a rich aroma and flavor. Try brining overnight, and then brushing soy sauce on the fillets before smoking, for a delicate, subtle taste that naturally compliments this fish. Smoked Tuna also makes for delicious dips, which are perfect for parties, graduation celebrations, and picnics.
Herring
Again, because of its higher fat content, herring makes for a fantastic smoked fish. And because of their small size, they make perfect appetizers, paired with bruschetta, pita chips, (or any kind of cracker) or skewered with roasted peppers, onions, and pineapple.
*A Few Tips:
Whatever smoked varieties and cuts you decide to offer in your market, follow a few basic rules to keep customers coming back. Don't just brine, but season the fish before you smoke it. Remember to leave the skin on, so the smoky flavor can better infuse the meat. And while most types of wood will work, alder or fruit woods are tried and true choices that come recommended by the experts.
Pucci Foods recommends Spring as a great time to offer smoked fish varieties because it's a good distance away from California's ever-increasing fire season. (No one wants to eat smoky fish when the very air they're breathing is smoky.) And Spring has the kind of stormy and cool weather that leads seafood lovers to crave something that reminds them of a cozy wood fire, while thrilling their taste buds with something both singular and substantial.