Posted by PuccifFoods on Monday, November 7th, 2016 with 0 Comments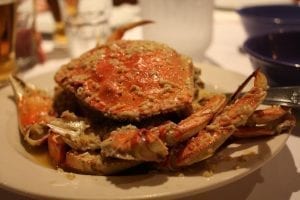 A few years ago for Thanksgiving, I spent the holiday with my friend and her husband. When I arrived at their house, everything looked familiar. The table was set with an autumnal cloth, there were decorative gourds scattered about, and I could hear Dallas Cowboys football playing on the living room TV. But something was off. Their house didn't smell like turkey. That's when I remembered: my friends are pescetarians (at least, they're vegetarians during most the year, and pescetarians on holidays).
I have to admit, I was skeptical about a Thanksgiving without turkey, but the Thanksgiving dinner they served was honestly one of the best holiday dining experiences I've ever had. In other words, I've come to love my new pescetarian Thanksgivings traditions.