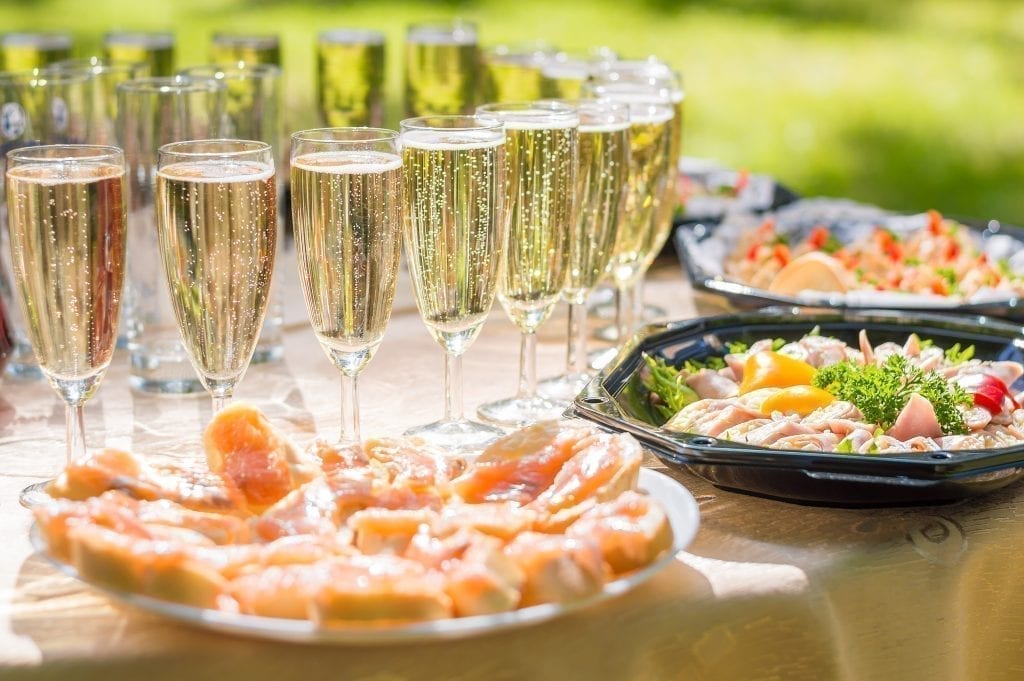 Wedding season is right around the corner, and no party is complete without fabulous food. Here in the Bay Area, what better way for couples to celebrate than with fresh, local, delicious seafood. This time of year, there is a lot in season—everything from classic favorites like salmon, Dungeness crab, oysters and mahi mahi, to less obvious choices like halibut, red snapper, sole and tuna.
Wait a minute… Don't most couples hire a caterer and call it done? Sometimes. But many couples are embracing true DIY (do it yourself) spirit and planning buffets or dinners all on their own. There are also several opportunities to sell your fresh fish to the wedding crowd leading up to the big day. With family and friends in town, the bride and groom likely have rehearsal dinners, grooms dinners, picnics and more to plan. Make it easy on them by offering prepared platters, prepared buffet items, and simple recipes that can feed a crowd.
The key is to plant a seed in the minds of couples getting hitched this spring and summer before it's too late. Make a banner or design a sign letting customers know you are the source for fresh, sustainable, delectable seafood for weddings and connected events. Fish has always been a gourmet option at weddings, right up there with filet mignon. Seafood has the added bonus of being more healthy, more sophisticated, and even more environmentally friendly, thanks to our Pucci Promise.
More and more couples are ditching the wedding industry formula of spending gobs of money on a venue that locks them in to a rigid catering contract complete with outrageous corking fees. It's not unusual for independent-minded Bay Area couples to forego the stress and astronomical costs in favor of a ceremony at a park or small business not ordinarily associated with weddings. Thinking out of the box is in. Capitalize on the trend and work with your customers and Pucci Foods to make their big day a success. Chances are, providing the main course for such a momentous occasion will win you customers for life.